Cité Thiers ancienne - BRUAY SUR L'ESCAUT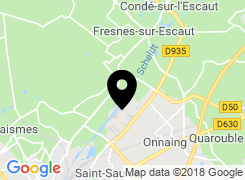 The Thiers ancienne estate in Bruay-sur-l'Escaut
The Thiers ancienne estate is the result of the addition of successive impressive urban developments alongside the former Thiers pit, named after one of the board members of the Compagnie des Mines d'Anzin at the time that it was dug (1856), Adolphe Thiers, who would subsequently go on to become the first president of the third Republic (1871-1873). The estate was built between 1860 and 1887 and later modified in 1900, 1920 and 1921. It is chiefly comprised of semi-detached houses.