La Cantine de Joséphine (INFOS COVID)
Email :
lacantinedejosephine@outlook.fr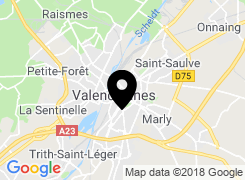 Never doubt that a small group of conscious and engaged individuals can change the world
Margarez Mead
COVID INFO: As part of the current measures related to COVID-19, Joséphine's Canteen has implemented health measures to guarantee the safety of its customers and staff: presence of hydroalcoholic gel, cleaning and decontamination of places, specific equipment (masks, gloves, plexi ...). Joséphine's canteen offers take-away, Monday to Friday (midday and evening), and home delivery (formulas, quick and weekly menus, pies, weekly dishes, etc.) 7 to 07 68 67 92 60 and 48 hours in advance). Click and collect available in June on the website www.mescommercantsdugrandhainaut.com The restaurant will offer 2 services: 11.45am and 1pm. Capacity reduced to 20 covers in the dining room and 4 people on the terrace. New in June 2020: la Jo, a beer brewed by young people with disabilities. The Handélice association aims to integrate young adults with disabilities through leisure, culture but also integration through economic activity. To meet this third objective, Handélice created La Cantine de Joséphine which is a solidarity restaurant. Here we train young people, far from employment due to a handicap or other difficulty, in the catering trades. Beyond the activity during the services, the employees in integration benefit from social monitoring, technical assistance and training reports, provided by volunteers of the association, trained and competent in these areas. An experienced chef and room manager provide technical supervision. By having lunch at Joséphine's Canteen, you will have a good time savoring dishes prepared on site with fresh products and you are doing a good deed by helping us to show that everyone can find their place in our society. Thank you for your confidence. The World is only variety and dissimilarity Michel de Montaigne Annual closure, second half of August.
Comfort

Facilities

Services
Prices
A la carte

from

15 €

to

20 €

Dish of the day
13.50 €
Contact
La Cantine de Joséphine (INFOS COVID)
Address :
8 place des Îlots
59300 Valenciennes
Phone :