90 rue Baudouin l'édifieur
Email :
hotel-baudouin@wanadoo.fr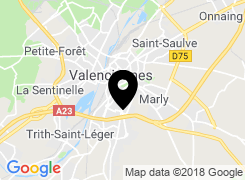 Completely renovated in 2017, Hotel Baudouin offers a quality experience with comfort and design to serve your well-being. The Baudouin hotel has 45 modern, functional rooms with contemporary colors, equipped with luxury bedding, private enclosed parking, unlimited Wi-Fi access and 24-hour service and a very comfortable lounge bar area. cozy to share good times around a drink or a dish.
Contact
Hôtel Baudouin Valenciennes
Address :
90 rue Baudouin l'édifieur
59300 Valenciennes
Phone :