13 rue de la poste, Valenciennes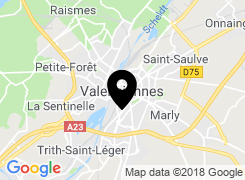 LA STREET FOOD ,
Ou l'art de manger sur le pouce !
STREET FOOD,
Or the art of eating on the run !

No need to fly to Asia for hours and taste atypical and exotic flavors!

Phat Thaï makes you travel close to the Place d'Armes with its photographs hanging on the wall and its cuisine of typical dishes, prepared on site in front of you and especially easy to take for a walk in the streets of Valenciennes. Adept of spring rolls and spring rolls, you will of course find your happiness but let yourself be tempted by the traditional Phat Thai house or the rice sautéed Thai,
a delight for the taste buds! Fragrances and spices like red curry
will not leave you insensitive.

In the same way with the papaya which is the emblematic fruit of the country! Take your cardboard tray, sit on a bench not far away and enjoy this culinary journey to the other side of the world ...