Site naturel d'Amaury - HERGNIES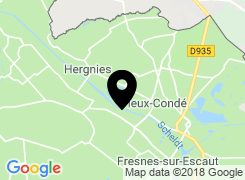 The Amaury pool site in Hergnies

Situated in the districts of Hergnies and Vieux Condé, the Amaury site is comprised of approximately 160 hectares of natural terrain and 60 hectares of water features. The Amaury pool is a mining subsidence pool offering a patchwork quilt of rich and diverse natural environments, a location synonymous with well-being, situated in a high-quality setting. Ideal for walking and fishing (fishing pass required).