Phone. :
0033(0)327322300
Email :
accueil@espacepasolini.fr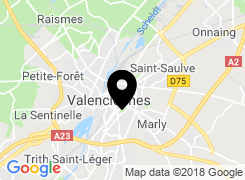 Pasolini Space is an alternative cultural space. A multidisciplinary artistic laboratory, it is a place of residences and creations for dancers, choreographers, musicians, composers, visual artists and European visual artists; a space for research, meetings and debates. It is a place of varied programming (dance, performance, music ...) and awareness workshops on artistic practice.
These availabilities are provided for information only, contact the establishment for more precise information.
Contact
Espace Pasolini
Address :
2 rue Salle Le Comte
59300 Valenciennes
Phone :