Chevalement Dutemple - VALENCIENNES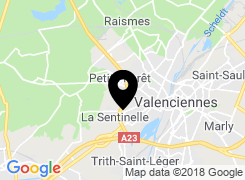 The Dutemple mine head frame (XX.)
This mine head frame dating from 1920 is produced from reinforced concrete and modelled on the metal head frames. Today standing alone in a public garden, it is a remarkable example of the mine head frames built after the First World War. Pit number 2 of the former Dutemple mine in Valenciennes dug for the Compagnie des Mines d'Anzin, ceased operation in 1949.